Monday Must-Haves: December 22, 2014
Hey friends! It's so close to Christmas that I can hear Santa coming down the chimney to put goodies in the stockings of all the good children. As for me and my sass master best friend, Santa might be skipping us this year, but not to worry, I think I got her the second-best present for Christmas (Option one was Niall Horan, but he's really expensive to ship to Florida.) Anyways I'm sorry I missed last week, I was having the best Monday ever at Disney World with my family celebrating my graduation from college! I met so many princesses, a mermaid, a fairy, a very special mouse, and I may or may not have told Gaston that we are never ever getting back together. But as for this week I'm really excited for Christmas and all of the fun things that comes with it. I love getting dressed up, I love seeing people's reactions to presents, I love seeing my family and friends, and I love quoting Elf non-stop with my dad. Anyways, here are my must-haves for this week!
Social Media: 
I love watching random cat videos on YouTube as much as the next single twenty something, but what I really love about Christmas is that some of my favorite beauty bloggers are vlogging their way to Christmas everyday. It's called Vloggmas and it's super fun. I love watching Tanya Burr and Zoella's Vloggmas posts everyday. There's usually a little bit about what they are doing that day, along with some cool tips on how to make Christmas more festive, hair, makeup, fashion, and a ton of other stuff. It's just fun and it only comes once a year.
Hair:
I love that the holidays mean getting dressed up for different events and parties! This means you really get to experiment with your hair and makeup looks. One product I really can't get enough of is the Fudge Urban Surfer Wax. I love that I can melt the solid block and work it into my hair and it dries completely hard for a finished product that I know isn't going to move. I use this product when I'm doing braids or some sort of crazy updo that would normally require ten years worth of lost bobby pins. I love this look, and I'm definitely going to try to recreate it sometime this week.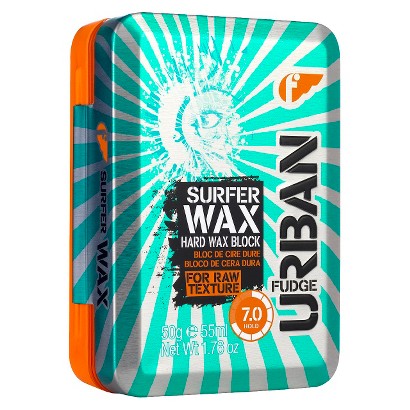 Makeup:
Remember last week how I told you about those Revlon Colorburst Matte Balm lip crayons? Well I got my best friend addicted to those too. They really are awesome and I thought you should know of another success story with those. Anyways, this week I'm loving the Lights, Camera, Lashes mascara from Tarte! The packaging is really interesting, and when I first looked at it, I thought there is no way this is going to stay in my mascara rotation because of the packaging. But when I used that first swipe, I knew it was going to be an instant favorite. The formula is super smooth and goes on really easily. There was no flaking or anything like that throughout the day. Overall it's a great product and well worth the money.
Fashion:
I love winter fashion because it means that I can really add a lot of sparkles to my outfits and not be looked at like I just got glitter-bombed or attacked by a fairy. Right now I am on the hunt for sequin leggings! I think these are just so perfect for the holidays. From going to brunch to friends, Christmas parties where you might not want to wear a dress, New Years Eve or just hanging out at home. I think these gold ones are perfect for Christmas time, but I've also seen black ones that would be perfect for concerts, summer, and going out with the girls!
Music:
I really hate Christmas music. Like the only time it should be played is never. There's just something about it that's really annoying. But what I have discovered this week is a really fun song called "Uptown Funk" by Mark Ronson featuring Bruno Mars. This is the perfect song to listen to while your doing that perfect updo and getting out the sequin leggings for your Christmas party. There's no way anyone could be sad while listening to this song.
http://www.youtube.com/watch?v=OPf0YbXqDm0
Well that's it for this week's Monday Must-Haves! If you try any of these things this week or know where to find some of those sequin leggings let me know. I hope you get everything you asked for Christmas morning! I know I asked for Harry Styles, so here's hoping that nugget of sunshine shows up under the tree with a red bow on his head.
Currently listening too: "Chocolate" by The 1975