Story Behind the Picture: The MC Wale
There are people in Jacksonville that everyone seems to know. Wale Olaogun is on that list. He's a huge proponent of everything Jaguars, Bold City Brigade, and Jacksonville sports in general. He also is the former emcee for the Jacksonville Sharks. Wale isn't just some local celebrity though, he's one of my friends. He's one of those people you can ask anything of and he's there instantly. He'll sell you Gator tickets to a washout game that ends up getting canceled. He'll talk to anyone. He'll make friends with randoms at Shim Sham while watching the US Men's National Soccer Team during the World Cup in Brazil. He's just one of those people you want to be around.
There's something really special about having a friend like this. They always willing to let you vent about whatever and they aren't going to sugarcoat anything. I don't think I've ever met anyone who's willing to say things exactly like they are more than Wale. He pushes himself and people around him to greatness. He doesn't want to fall short. He doesn't want to miss an opportunity.
His passion for the Jaguars is huge, in case you missed that by looking at his Twitter account. There's not a day that goes by that there isn't some mention of BCB, Blake Bortles, or the Jaguars in general. He went to the NFL Draft this year with BCB because he loves his team that much! (Well there were other reasons too, but the Jaguars love was the main thing.)
If you're ever lucky enough to run into Wale somewhere, go introduce yourself. He's never met a stranger. Take a selfie. The man loves taking pictures and posting them on social media. Grab a drink and take a seat because your in for a real treat. The conversation you're about to have is going to be awesome. In fact, it's probably going to be the best one you have that week.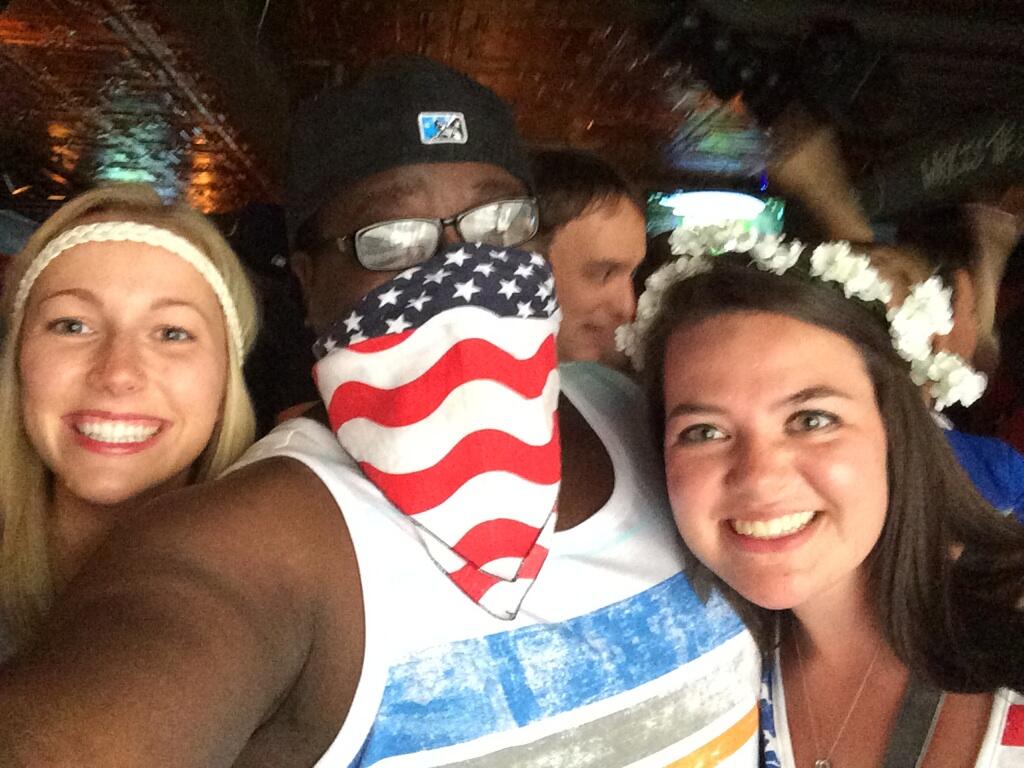 Follow Wale on Twitter here: @theMCWale
Currently listening to: She Looks So Perfect by 5 Seconds of Summer